In the modern era there are many different paint systems, from single pack stoving enamels, 2pk epoxy's and polyurethanes to name a few choosing which product to use can be a difficult task. TW Coatings are experienced in using many systems and will work with the customer to establish the best product to suit your needs.
---
Why choose Paint and not Powder Coat?
Unlike Powder coat Dry thick films are easier to control so painting is a good option when tolerances are tight.
A higher standard of finish can be achieved with paint
Components which require complicated masking
Finishes which cannot be achieved in powder for example spatter, fluorescent, and certain Textures.
Products which will be up against aggressive atmospheres i.e coastlines, submerged items, inner cities with high pollution.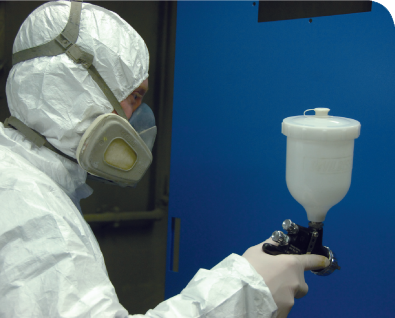 Further Information
Requiring further Paint Spraying information the please give us a call 01202 895 795